Welcome
to my webpage! There's a lot going on here:  a large sampling of the music I make, a number of video performances, bio info, information on what I do, and a blog, which I intend to use as a chronicle of the musings of my unusual mind. Poke through here (be sure to visit the
store
!), enjoy the music and endure my droll commentary, and keep an eye out for a program of video instruction I'm developing on the art of improvisation, production, composition, mixing, mastering, and the ins and outs of wreaking maximum impact out of your live rig. Join my email list and stay up on my blog and what else is new in my musical universe!
FEATURED VIDEO 1: The trailer to this evocative feature film, The Escape Artist, written for cello, violin and a recording of my lawn mower which I manipulated into a very nice orchestra:
The Escape Artist (Trailer)
Category : Dramatic Scores
Trailer scored for violin, cello and lawn mower.
FEATURED VIDEO 2: From the North Sea Jazz Festival, 1992. This was about a week into the first tour for the reformed Brecker Bros. Mike reminding me every minute how much I miss him…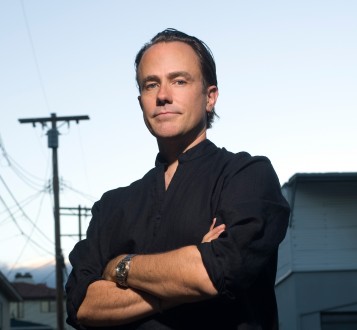 In a small town in Italy, there were once two brothers who were both hunchbacks.  One day, one of the brothers said:  "It is time for me to go out into the world and make my... Read more
---
---
---
Read more news
Find me!